WE ARE EXTREMELY PLEASED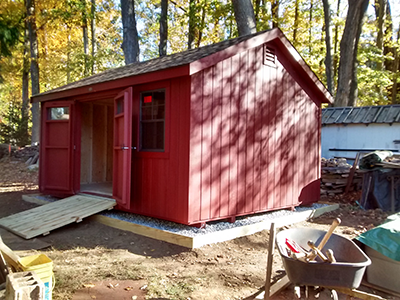 My husband and I decided we needed a building which would replace an ancient 3-holer outhouse and a dilapidated aluminum barn, both of which held a fifty year accumulation of "stuff".
From the very beginning, Matt was courteous and informative, making suggestions without applying any pressure sales. For us, Matt was the perfect salesperson - asking questions and describing the various styles and costs for our needs.
We are extremely pleased by the stellar way we were treated from start to finish. I have already recommended Carefree Small Buildings to friends because of your treatment of us, the quality of your workmanship and the care with which the entire delivery was accomplished.
Sincerely, Marsha and Sirge Orzech