CLASSIC
CAREFREE CLASSIC
storage buildings come fully assembled in sizes 8'x8' to 12'x16' or built on site with these standard features:
59" Side Wall Height
72" Tall Double Doors
5'x5' Pressure Treated Tractor Ramp
2"x6" Pressure Treated Floor Joist w/ 3/4" Plywood Decking
2"x4" Wall Studs and Trusses, 16" on Center
Louvered metal gabel vents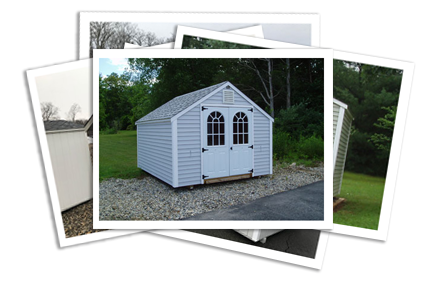 PHOTO GALLERY
Our photo gallery offers a chance to view several combinations and options of each building style.

DESIGN OPTIONS
Customize your buildings with Shingles, Siding, Windows & Door options.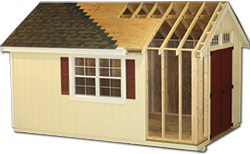 FEATURES
Carefree Small builings is contructed with the same quality as your home. Find out more.