MULTI CAR GARAGE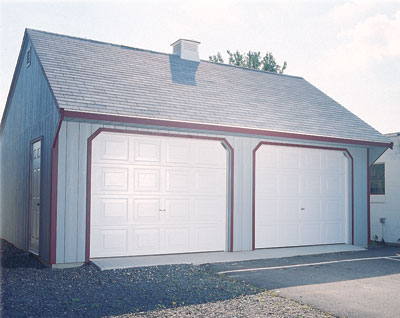 CAREFREE MULTI CAR GARAGE
storage buildings come with these standard features:
On site assembly on your foundation
Primed Duratemp Texture 1-11
Nearly 8' Wall Height
2- 9'x7' garage doors
3' Steel Passage Door
Trussed roof
2"x4" Wall Studs and Trusses, 16" on Center
2 - 12" Screened Gable Vents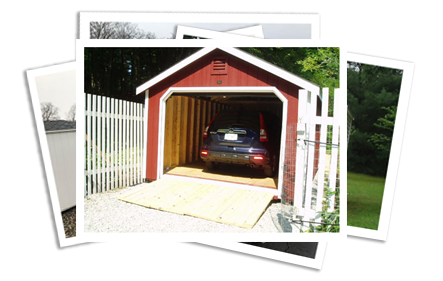 PHOTO GALLERY
Our photo gallery offers a chance to view several combinations and options of each building style.

DESIGN OPTIONS
Customize your buildings with Shingles, Siding, Windows & Door options.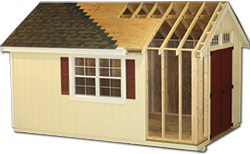 FEATURES
Carefree Small builings is contructed with the same quality as your home. Find out more.